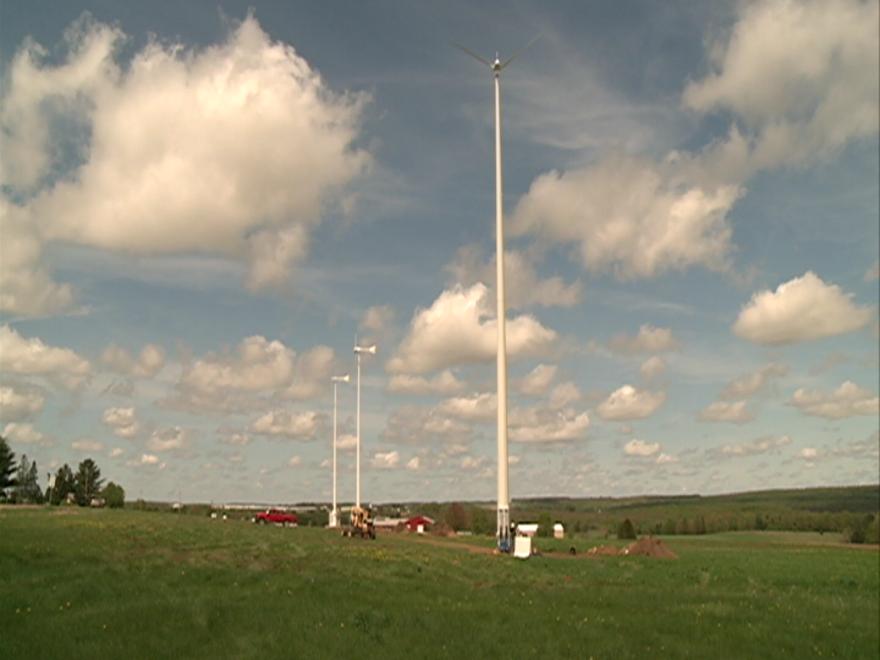 The state's technical colleges are hubs of hands-on learning, and Wausau's Northcentral Technical College has taken that to the next level with the installation of three wind turbines at its Dairyland State Academy, the college's agricultural teaching center.
Not only are these turbines producing energy to power the facility and its classrooms, they are practical teaching tools for students in its energy efficiency and sustainable science program, who will have a hand in servicing the technology.
The turbines were installed by Werner Electric.
The three turbines, in combination with the center's previously installed solar panels, will produce up to 27kW of energy; at peak demand, the center uses 38kW. College representatives note that while sometimes they'll be buying energy from the grid, there will also be times they're selling their own clean energy to the grid.
The college hopes to install one additional turbine, but there is no timeline for that.
Our polling shows that 85% of voters support wind energy and 89% solar energy. In addition, 84% of voters support a policy that would ensure 30% of the state's electricity comes from renewable sources.